The last few years have opened the door to a whole slew of online business opportunities. Everything from drop shipping to affiliate marketing, from full-time to side hustles. If you can dream it, the internet can probably help you achieve it. One of the top business ideas out there is selling products via established third-party platforms like Etsy and Depop.
Setting up your own Shopify store from scratch, figuring out marketing, logistics, and customer service can be a pain. But, with platforms like Etsy or Depop you get the best of both worlds. A chance to build your business, and a place where most of the process is taken care of for you. While it does come at a price (these platforms charge for a variety of services), most of the time, it ends up being much more cost-efficient than the time it would take to do it on your own.
If you've been thinking of jumping on the online selling train, you might find this article useful. We'll talk about two of the biggest platform options out there, Etsy and Depop.
Deciding can be very difficult and many sellers use crosslisting apps to automatically sell on both marketplaces. We'll discuss each marketplace, what they're known for, their overall differences, and we'll help you decide which one works best for your business.
Demographics on Etsy vs Depop
The demographics on etsy vs depop are actually quite similar with a few unique differences. Similar to all our previous comparision posts, the demographics of a selling app will dictate whether your products can be successful
Etsy demographics
Etsy is known to the internet as the global marketplace go-to if you're looking for small-batch, handmade, or special items. It was established in 2005 and is known today as something like the small business version of Amazon, but with a more personal and human touch. You won't find many mass-produced items here, but it's full of things right from the seller's imagination and creativity.
The average customer age is between 18-35, most identifying as female. While there is a decent percentage of buyers in the lower range, the gross majority are older Millennials. Which makes sense if we consider that the biggest selling sections on the platform are actually related to weddings (bridal parties, weddings, and brides). The Etsy shopper doesn't want a mass-produced item. They want something special, one of a kind, and if possible tailored especially for them.
By the numbers
Over 2.5M+ registered sellers.
Members from over 234 countries.
83% of sellers are female.
60M+ listed items for sale
Top sellers make $10k+ a year.
Depop demographics
Depop was originally a social media platform created for PIG fashion magazine readers where you could buy the pieces showcased there. While you could connect directly with the people and brands that designed those pieces, Depop didn't actually have a selling functionality. As the website grew, however, the founders decided to transform the old Depop into the fashion marketplace we all know today.
With over 90% of active users under the age of 26, Depop is a bustling market if you're looking to target Millennials and Gen Z. Narrowing that target even more we find that the most searched for categories are vintage, Y2K, streetwear, and one of a kind pieces. The Depop shopper is fashion savvy but doesn't want that to be at the cost of the environment. Fast fashion straight from the store is a no-no, but second hand (and even better, vintage) is 100% up their alley.
By the numbers
Over 30M+ registered users.
Members from over 150 countries.
32M+ listed items for sale.
USD 1 billion earned to date by sellers.
Top sellers make $300k+ a year (keep in mind this isn't easy to achieve).
Promoting your shop on Etsy vs Depop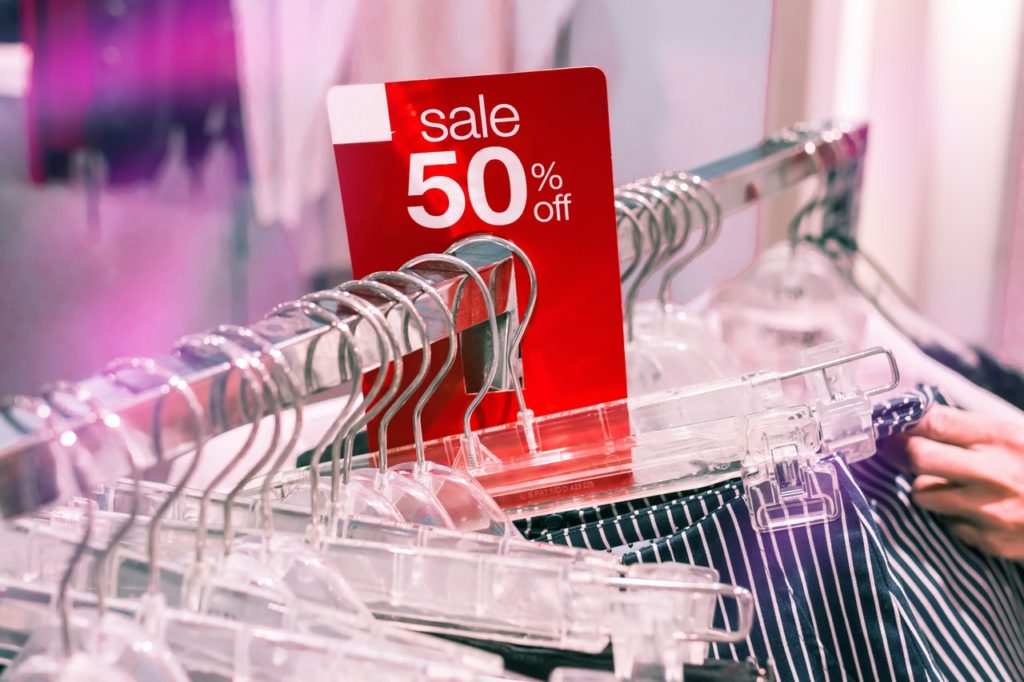 Both marketplaces have their own methods of getting more sales, this should be taken into consideration while selling on a platform.
How to promote/advertise your etsy shop
Etsy is a very established platform with top notch seller tools. You can make more sales and get more traffic on etsy in a few ways. Etsy has integrated ads on the platform similar to other marketplaces like vinted. This allows you to pay to get more visibility on your items. For smaller sellers on etsy this may be completely off putting.
Outside of paying for more visibility, you can use the take advantage of search engine optimization to get your etsy listings in front of customers that are most likely to buy from you! You can optimize your etsy listings using free tools or paid etsy seo tools. Learn more about increasing etsy traffic here
How to promote/advertise your depop shop
We've written an extensive post on how to promote your depop shop. Depop is a highly social platform and it greatly rewards people that are able to engage constantly on the app. Enagement is the key to more sales on depop, you can engage by following users on depop, which gets you more eyes on your depop shop. Depop does not have an official paid advertising platform (at least not yet). One way depop sellers increase sales is by refreshing/bumping their listings either manually or with some free automation tools.
Fees on Etsy vs Depop
Etsy fees
Etsy has listing fees and transaction fees.
Cost to list an item: $0.20 per listing
Platform commission when item sells: 5% of sale price + shipping costs.
Cost to buyer: Set.
PayPal fee: Yes.
You can read more info about Etsy's fees here.
Calculate your etsy fees with this free tool
Depop fees
Depop has transaction fees primarily.
Cost to list an item: $0.
Platform commission when item sells: 10% of sale price (not on shipping costs).
Cost to buyer: Not set, haggling accepted.
PayPal fee: Yes.
You can read more info about Depop's fees here.
Calculate your depop fees with this free tool
Shipping on Etsy vs Depop
Etsy Shipping
This is one of Etsy's greatest strengths since they offer a one stop shop for shipping needs. You can get a label (at a discounted price), tracking information, and a cost calculator all in one spot. You can check an order as shipped right from your account as well, which is a great way to make sure you don't miss any details.
Depop Shipping
Both North American and other international shipping options are available, although the actual process is the seller's responsibility. They do offer tracking options, which is helpful when it comes to helping ease customer's anxieties.
Getting Paid on Etsy vs Depop
Etsy Payments
Etsy sends their sellers their earnings via PayPal, so an account is required when listing with them. They also offer their own payment gateway under the name Etsy Payments (for those who don't have a PayPal account), but it's not available worldwide. If you choose to get paid via PayPal you'll receive the deposit right away, with Etsy Payments you'll have to wait 7 days during your first 90 days as a seller.
Depop payments
Depop pays their sellers via PayPal, so you do need to have an account if you're going to be using their platform. Contrary to some other marketplaces, the money is deposited in your account right away so you can transfer it to your bank whenever you want.
Seller Support
Etsy seller support
The platform offers sellers the option of interacting with each other in order to swap ideas and offer help. They also have a forum available, and troubleshooting articles with commonly asked questions. Their actual customer service team can be contacted via email, chat, or social media. No phone.
Depop seller support
An online community option is also available on Depop, where sellers offer advice to whoever needs it. Customer service is available via email, over social media, and through pre-made self help articles.
What do Etsy and Depop have in common?
Both platforms have an overarching mission of creating a place where shopping isn't just a way to spend money. Long term satisfaction, supporting local and small businesses, and choosing items with real value and meaning are all part of their core values. The people that shop from each platform tend to also share these values, and are generally willing to pay a little more for something special or different.
What makes Etsy different from Depop?
While Depop is the place to go if you're looking to sell your vintage clothing (you can list any type of fashion item, but vintage or gently used reselling is their strong suit), Etsy allows you to sell non fashion items as well. Etsy is also not the first place customers would go if looking for second hand clothing, but Depop customers not only want your grandma's old robe, they're willing to pay decent money for it.
Another thing to take into account is that Depop is similar to a real life marketplace where haggling is accepted and welcome. With Etsy, the experience is closer to a normal retail store where costs are set and it's not in great taste to ask for a discount.
So, which one is best ? Etsy or Depop.
Luckily (or unluckily, depends on how you look at it), there's no coxncrete answer. It really depends on what you're looking to get out of your business, and how each platform will tailor to that goal.
If your products are something both platform's customers would love, cross post! The more people see your products, the bigger the chance of success. There are free crosslisting/crossposting tools like Crosslister that can help you increase your sales in general!
Depop is great if you're looking to resell those vintage YSL boots you found at the Salvation Army. Etsy on the other hand is an excellent option if you want to get your handmade jewelry into the hands of new customers. At the end of the day, however, you shouldn't limit yourself to one or the other.