The Only Poshmark Bot You'll Ever Need.
Save Time. Make Money. Automate Your Closet
The Best Poshmark Bot/Poshmark Automation tool on the market
Join our 24/7 discord community.
Do More. In Less Time. With The Best Poshmark Bot.
With our poshmark bot you have the option to carry out manual actions a lot faster. Our bot includes features that speed up actions that are being carried out manually. With our poshmark bot, you can be compliant with the poshmark terms without being slow!
Automatically select all checkboxes in Bulk Listing Actions 
Automatic scrolling
Automatically move cursor to share faster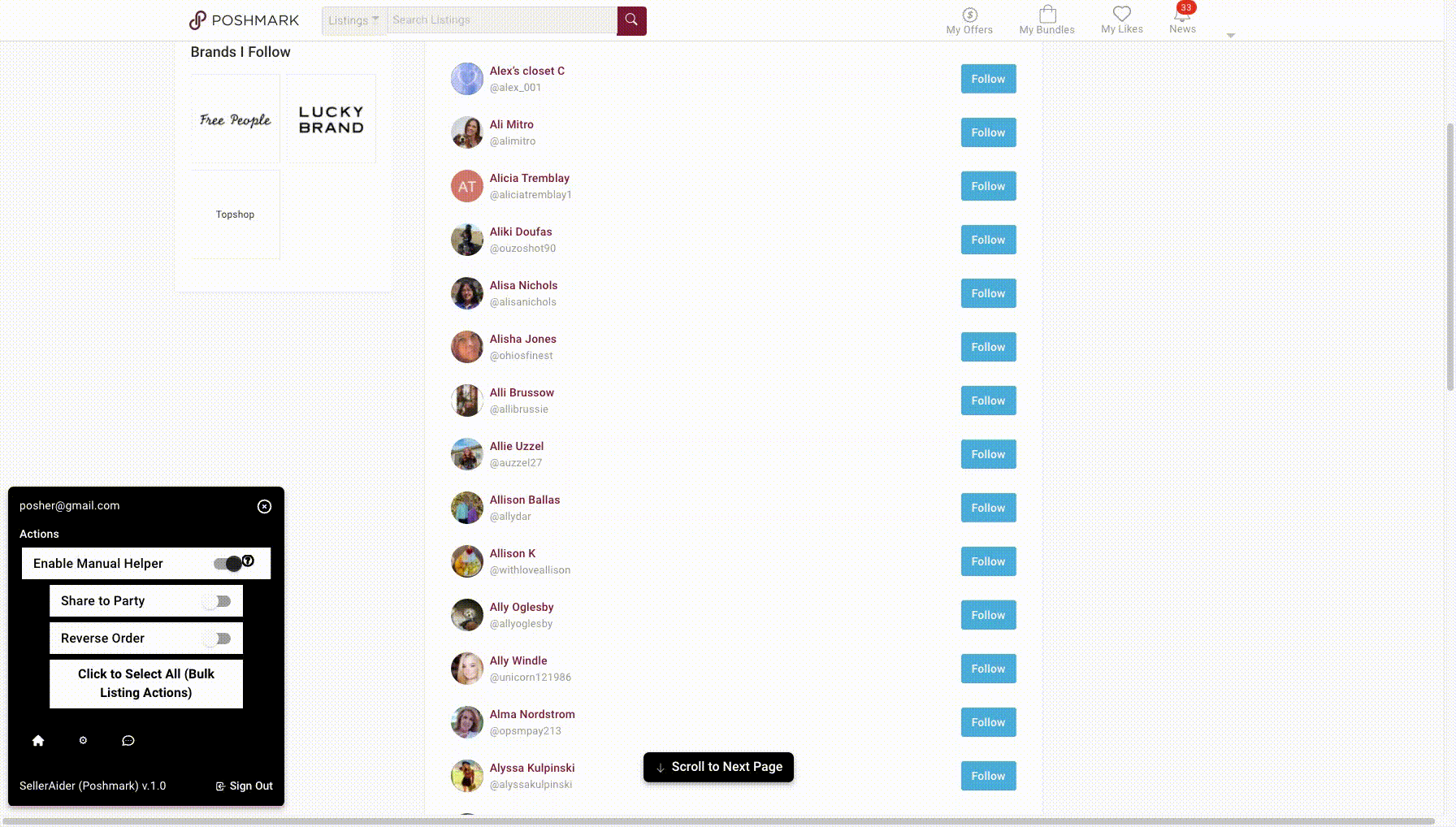 Share Your Listings in One Click!
You can use our poshmark bot to share your listings to your followers, party and more! Spend more time focused on your shop not on time wasting actions!
Our poshmark bot will automatically preserve the look of your closet! We have settings that allow you to customize how the tool shares your listings
USE THE BEST POSHMARK BOT! FOR FREE, NO CARD NEEDED