To stand out on any marketplace, be it Depop, Etsy or Poshmark, your product listings must be perfect. Great images will help you attract the potential buyer's attention and then a great description of your product will persuade the visitor and turn it into a customer.
With a bit of imagination and the checklist below you can achieve more sales in no time with little effort on your side.
Images
Take the time to shoot quality photos for your items. You don't need fancy equipment but a bit of preparation and a simple photography workflow will help a lot.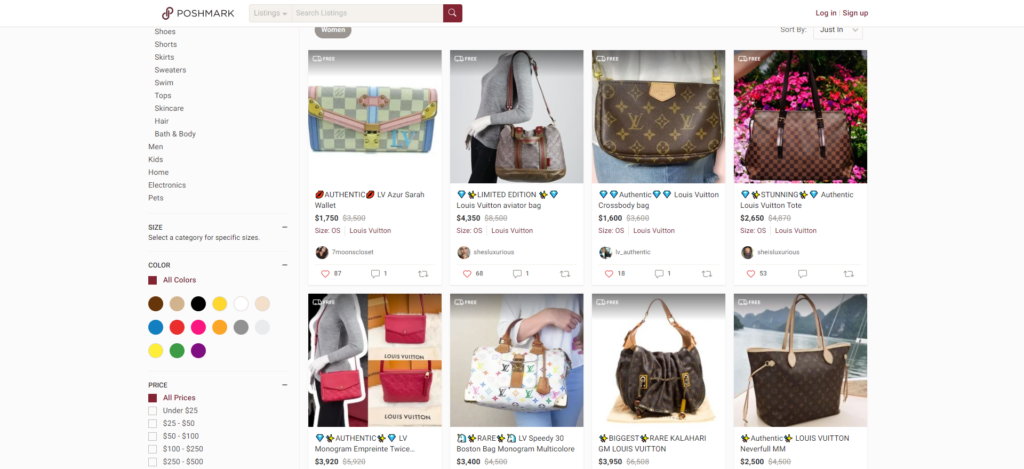 As you know it the devil is in the details and the more you show the better it's going to be. When shooting your clothes or accessories for resale make sure you have these four types of photos.
One
The first shows the entire product, depending on the item it can be either laid flat, on you or a mannequin or just standing like the bag below. Make sure you have a clear or contrasting background that helps the item stand out.
A product that blends in the background is not ok as it will attract less attention to your product.
Two
If the first image was laid flat, the second should be on you, a model or mannequin at least. This way a visitor can get more of an idea about how the item fits, size, and form.
Three
The third image is with the details of the item, is there anything in particular that the item has and you want to show the visitor? Maybe it's made from a special fabric or woven in a certain way that stands out, showing that this is a quality item.
Four
The fourth must-have image is with the label, fabric, and care instructions. If it's from certain brands you want to show that and you want to provide all the info so they take an informed decision. It will also help you communicate better with users and spend less time answering support questions.
With these images you will offer more of the in-person shopping experience making your store look and feel more professional. Of course, the more images you add the better, but these are the minimum.
Being professional builds trust and trust gets more sales. If you want your photos to look like the pro shootings of big brands adding a white background will help you do that.
Description
Give your items the copy that they deserve by using these simple tips.
Title
A nice title that explains the item, something like
Levi's 501 blue jeans with 5 pockets in perfect condition
Description
Be creative with the next lines and add a few words that create some imagery inside the visitor's mind:
The material is thick but so soft on the skin, I could wear them all day. They cinch the waist comfortably and look great from behind.
Add a line about the size, exact color, fabric(s), and care.
If there is a certain fit or style and other details you will find on the label, just copy what it says there.
If you have no idea about product copywriting then an AI Writer comes to the rescue. Here is a simple example of what it can do.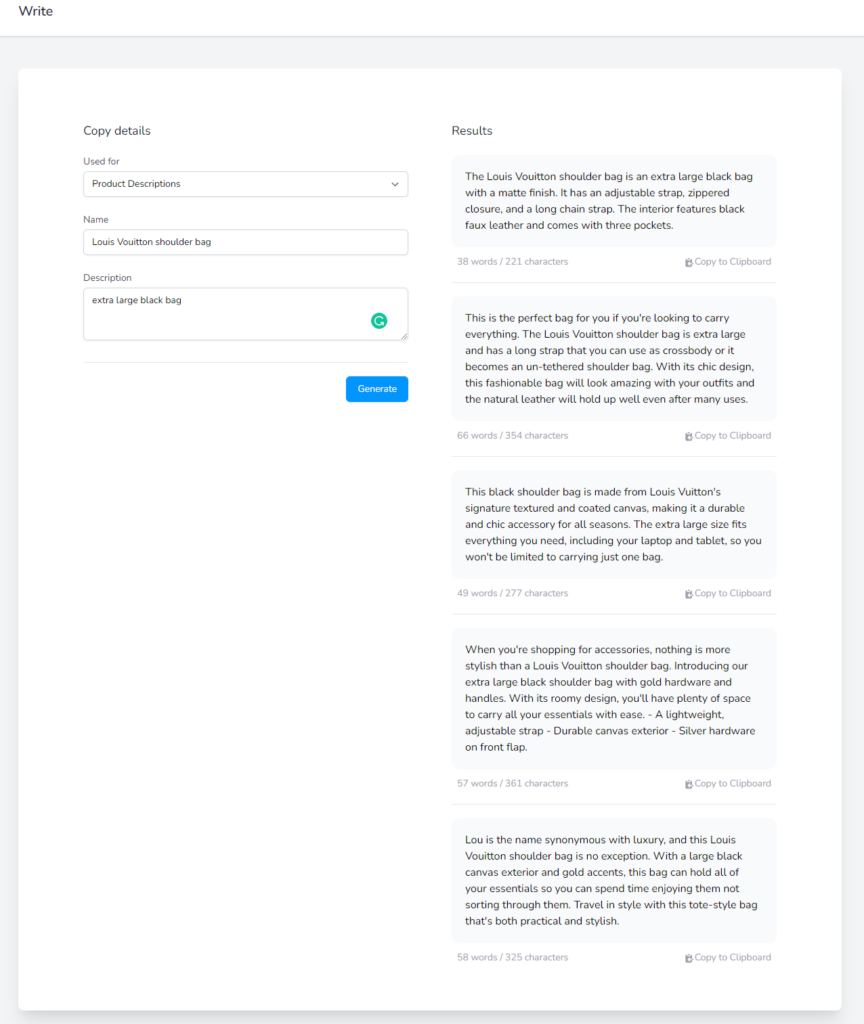 With a simple input of a few words you get some really cool results. The more relevant words you add the better. Now you just copy what you like from the results column and adjust it to match your product.
Having a good description not only helps the visitors understand what you are selling but it helps you appear more in searches and also you will spend less time answering questions because you already answered them in the description.
Wrap up
If you tick all the boxes above, not only you will present your items better but you will also be in the top 10% of sellers, maybe even in the top 5%. Treating your items seriously will reflect on your visitor's shopping experience making them more likely to buy from you.
Doing the above just a few times will become a habit in no time, doing it faster and better with every listing.