Rearrange Listings & Save Layout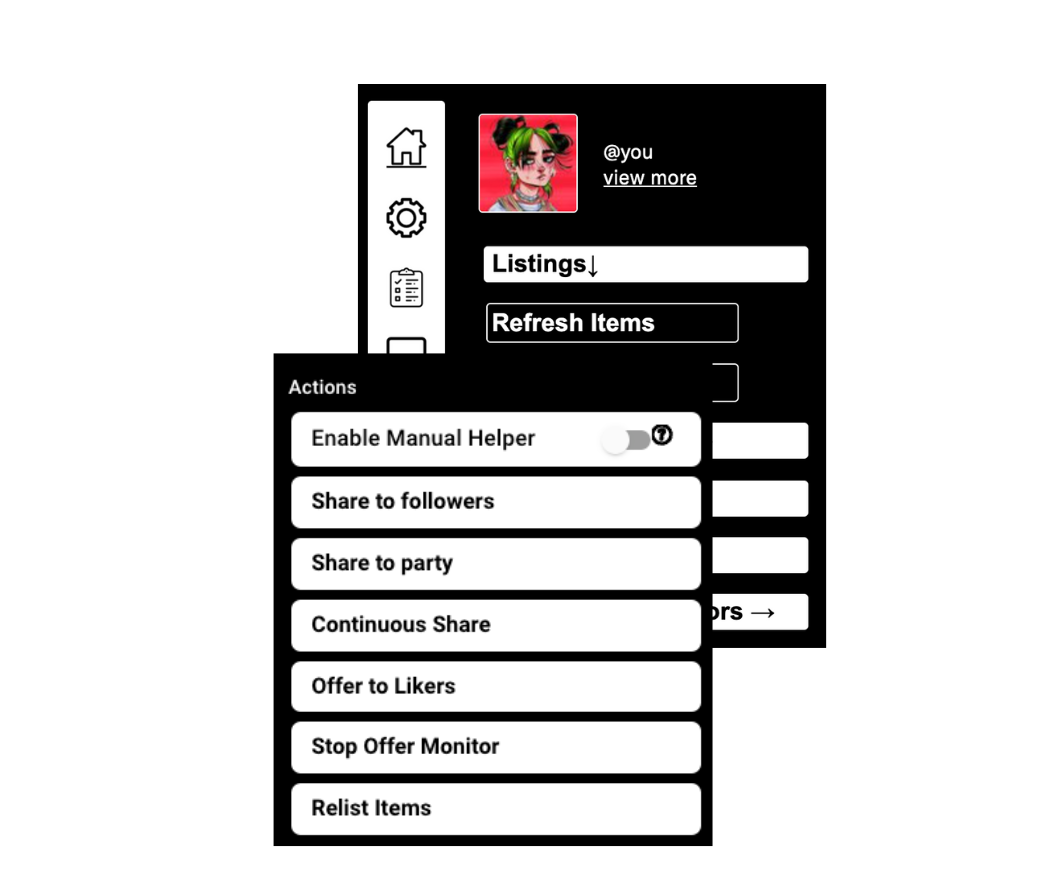 REARRANGE & SAVE LAYOUT FEATURE
At times there are delays in the re-ordering of items when refreshing. With our bot, you have a solution to this problem.
Rearrange Your Listings On Depop Automatically:
Our extension allows you to save the layout of your store and rearrange the layout of your items, automatically!
All you have to do is go to your profile and click 'Rearrange'. As long as you have previously saved your layout by clicking 'Save Layout'  our bot will automatically rearrange everything!
This allows you to always be confident that you can get back to your previous layout on depop without having to do so manually.
"It's a great bot and has upped my sales a lot it's also really well priced I highly recommend" – Grace F.
"Working great! I'm glad I found this." – Maria R.
"Been trying it out for about three days, have had no issue. Like others have stated I like the decent trial period before giving a card. Depop is my fave and to have an extension that makes my life a little easier, cause we all know we could use that, I hope to see many……many more great things to come!!"
USE OUR BOT FOR FREE, NO CARD NEEDED