Bump your depop listings to the top of search, with our depop refresh/bump bot.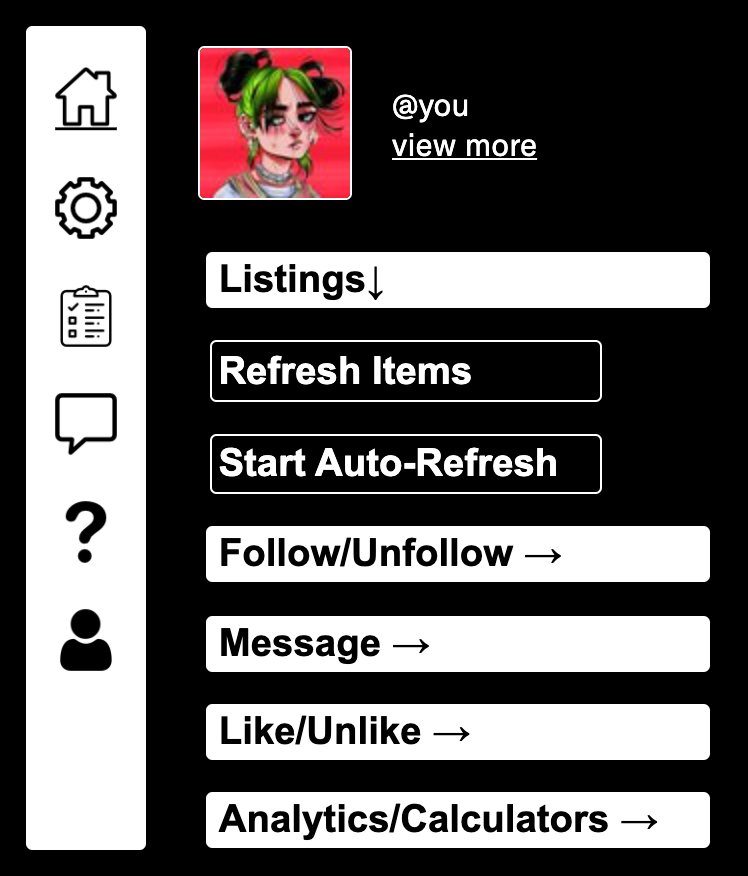 HOW TO AUTO REFRESH LISTINGS ON DEPOP AND BUMP THEM TO THE TOP!
Ever wish you could automatically refresh your listings on depop ? 
Refreshing your listings on depop is a cardinal rule to make sales quicker as it bumps your products on depop to the TOP of the search.
BIG PROBLEM: Refreshing Listings manually on Depop takes FOREVER! 
You can install our depop refresh bot to refresh/bump your listings:
Spend your time doing something else like packaging products for shipping, sourcing new items and more.
Click here to get our auto refresh bot on google chrome and go to your depop profile.
Open the listings dropdown and click 'Refresh Items'. Our tool will start automatically refreshing your depop listings.
Save even more time on depop with scheduled/continuous auto refresh, which will automatically refresh your items on depop after every interval you specify! 
Our depop auto refresh bot doesn't get tired of repetitive work! It automatically refreshes your listings on depop and bumps your depop listings to the top of search. Top of Search === More Sales. In Less Time.
In short, it gets the job done, so you don't have to. Auto Refreshing your depop listings helps you Save Time and Make Money.
"It's a great bot and has upped my sales a lot it's also really well priced I highly recommend" – Grace F.
"Working great! I'm glad I found this." – Maria R.
"Been trying it out for about three days, have had no issue. Like others have stated I like the decent trial period before giving a card. Depop is my fave and to have an extension that makes my life a little easier, cause we all know we could use that, I hope to see many……many more great things to come!!"
USE OUR DEPOP BOT FOR FREE, NO CARD NEEDED