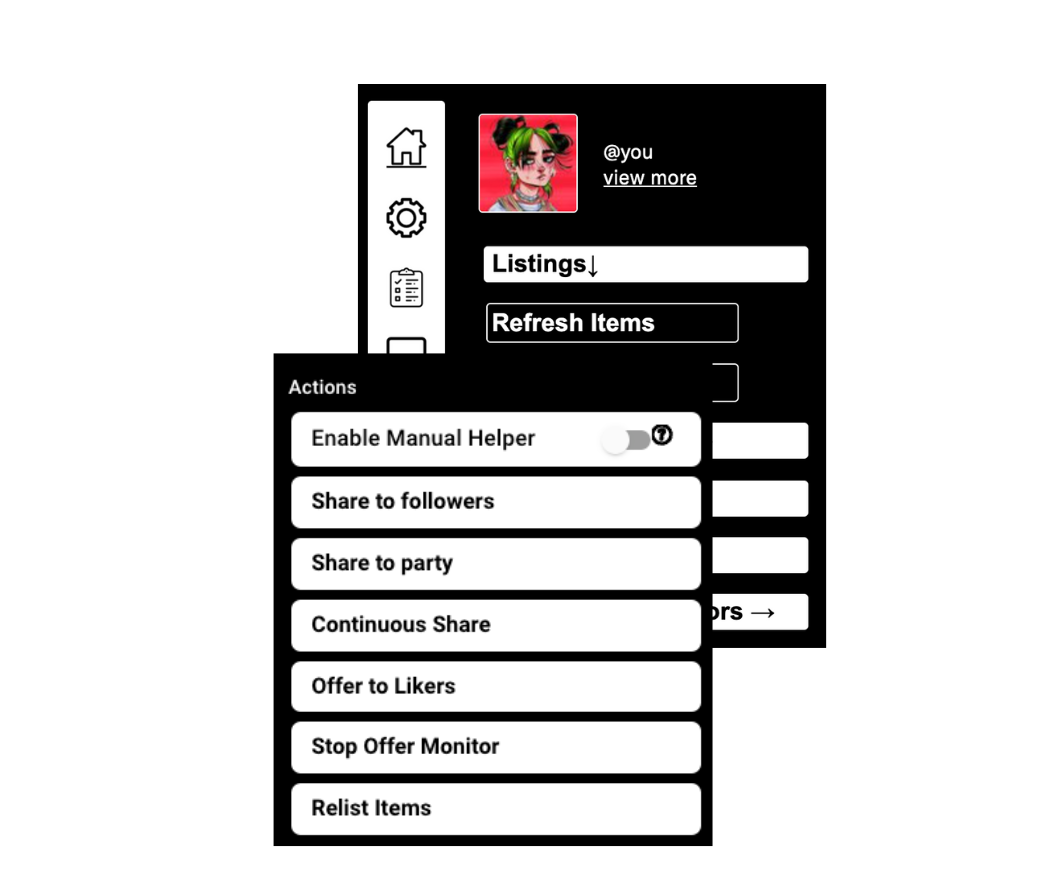 Grow bot for depop allows you to like products listed on other user's pages directly from your Chrome Browser. Liking products is a great way to get potential buyers to navigate to your shop and have a look at your items. At worst you get likes/follows back at best you get a SALE!
You can use the like bot to:
Like products on other users pages
Like products on the search page
All you have to do to use our bot is to either navigate to another users profile OR navigate to the search page on depop. This will change the  action buttons available on the extension. 
Afterwards all you have to do is hit 'Like Products' and the  extension will like all products on the current profile page.
That's it! We've just saved you several minutes of manual labour! This stuff adds up! Stop wasting time and download Grow today!
"It's a great bot and has upped my sales a lot it's also really well priced I highly recommend" – Grace F.
"Working great! I'm glad I found this." – Maria R.
"Been trying it out for about three days, have had no issue. Like others have stated I like the decent trial period before giving a card. Depop is my fave and to have an extension that makes my life a little easier, cause we all know we could use that, I hope to see many……many more great things to come!!"
USE OUR BOT FOR FREE, NO CARD NEEDED