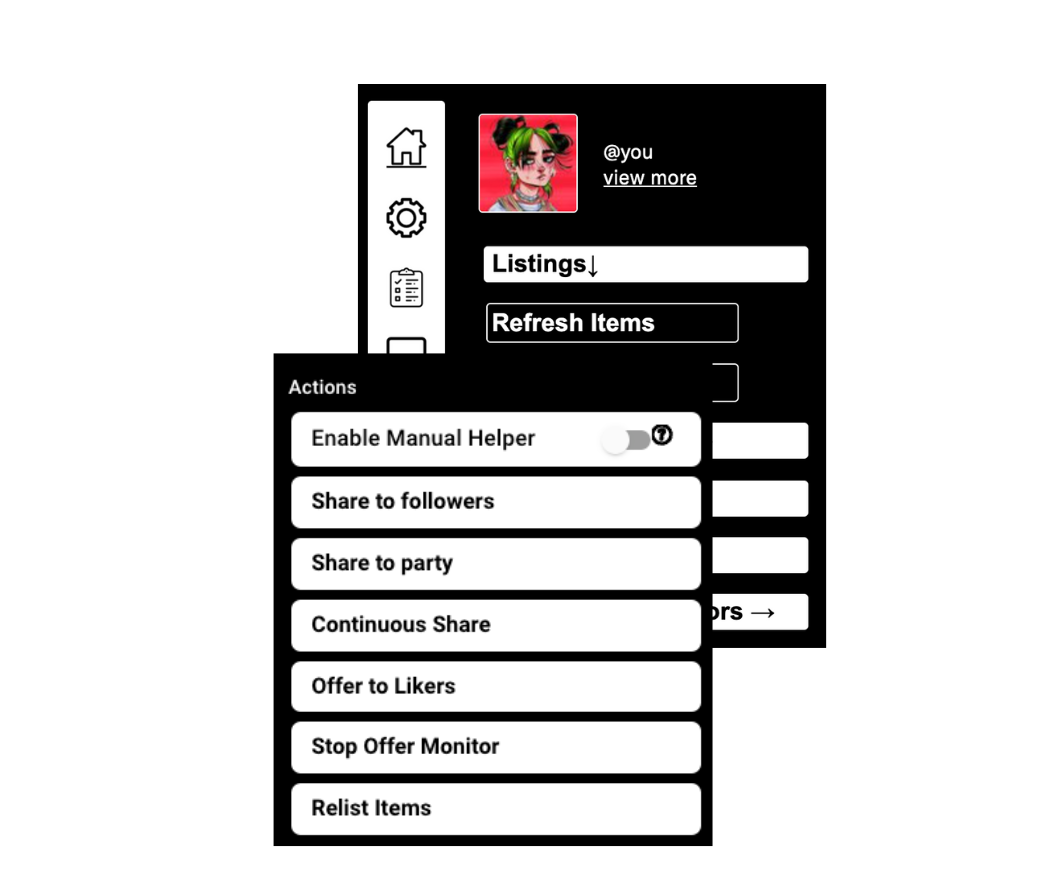 AUTO FOLLOW USERS ON DEPOP
Using a follow bot for depop allows you to automatically follow users on depop. This  helps  increase the reach of your depop shop. Nothing gets people's attention like a new follower! (other than a new sale of course). Be prepared to gain lots of followers on depop within minutes of using a  follow bot!
Here's ways you  can use a Auto Follow Bot to automatically increase your following on depop:
You can access auto follow on several depop pages (Your Depop profile, Product pages, Another users profile)
Auto Follow a users followers
Auto Follow individual users
Auto Follow a users reviewers/buyers
Auto Follow your buyers
Auto Follow people who have liked a specific product (Either your product or someone else's)
"It's a great bot and has upped my sales a lot it's also really well priced I highly recommend" – Grace F.
"Working great! I'm glad I found this." – Maria R.
"Been trying it out for about three days, have had no issue. Like others have stated I like the decent trial period before giving a card. Depop is my fave and to have an extension that makes my life a little easier, cause we all know we could use that, I hope to see many……many more great things to come!!"
USE OUR BOT FOR FREE, NO CARD NEEDED