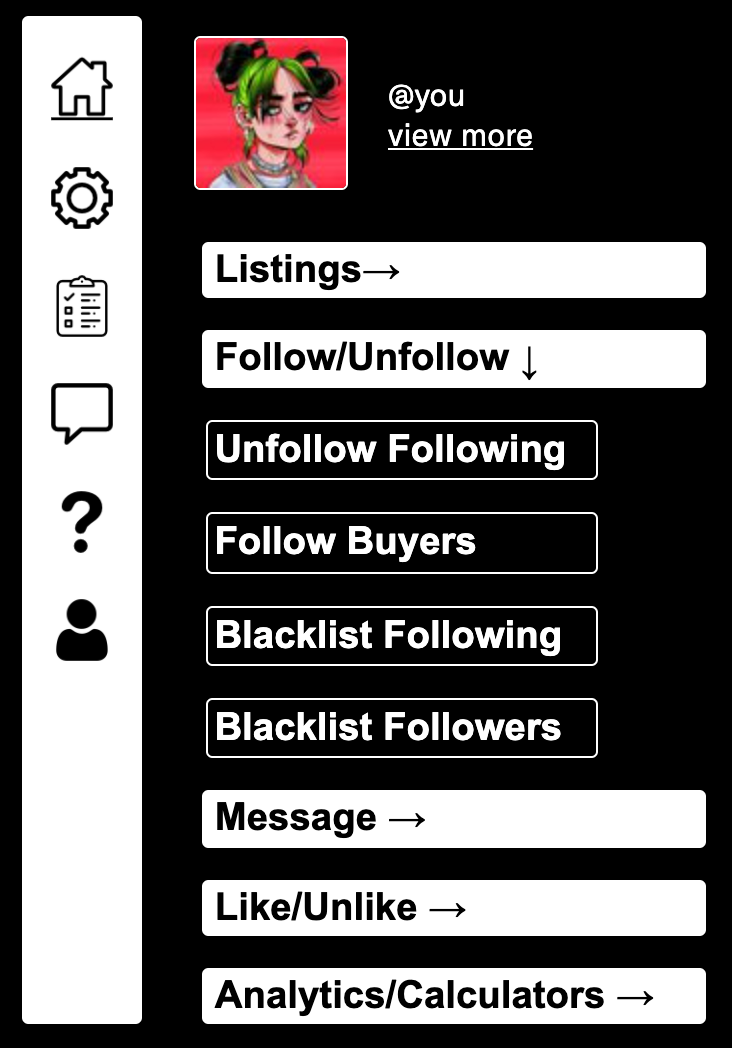 DEPOP UNFOLLOW BOT FEATURE
Depop has a following limit of 7501 ! As a serious depop seller you reach this number quickly. This is where a depop unfollow bot comes in!
Depop Bot allows you to unfollow users quickly! either unfollow users through their profile or unfollow everyone you follow. 
Our bot allows even allows you to whitelist users from being unfollowed when cleaning up your following count on depop !
If you reach the limit when following users, our extension has a setting that allows it to automatically unfollow users for you without you having to ever intervene.
"It's a great bot and has upped my sales a lot it's also really well priced I highly recommend" – Grace F.
"Working great! I'm glad I found this." – Maria R.
"Been trying it out for about three days, have had no issue. Like others have stated I like the decent trial period before giving a card. Depop is my fave and to have an extension that makes my life a little easier, cause we all know we could use that, I hope to see many……many more great things to come!!"
USE OUR DEPOP BOT FOR FREE, NO CARD NEEDED